R.T. Carter II, DDS - Highland Springs, VA Dentist
A division of Central Virginia Dental Care PLC
 Check out our Facebook page at RT Carter II, DDS and Like us!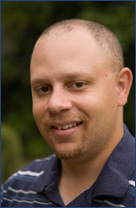 Welcome to our practice! We pride ourselves on being the dental practice that cares about each patient on an individual level. When you come to our office you will notice that we are very friendly, we respect your time and we depend open communication with every patient to provide the highest quality of dental care that we can.
Dr. Carter has focused our efforts on taking care of your every need when you are in our practice. In addition to a wide array of helpful services, we also are capable of taking care of your needs if you are in an emergency. Dr. Carter is extremely proficient with helping relieve your pain. He is capable of performing many treatments to help you, including root canal therapy.
We invite you to come to our practice and experience, for yourself, how much easier your dental care can be. Please feel free to give us a call if you have any questions, concerns or if you would like to schedule an appointment with Dr. Carter. We are happy to help you have a better and brighter smile.